Braid Competition hosted by Toyokalon
"Let's invest in ourselves"
On 2/19/2017 Toyokalon had its first Industry party, hosted at BCI, a D.C based school that develops fully qualified cosmetologists, barbers, braiders, instructors, managers and make-up artists. Armed with products such as Durban twist, Mochi twist, Kima X-long, Goddess locs, all the way down to new and upcoming fiber developed by Toyokalon, 20 Participants were tasked to be as creative as possible. The competing braiders, all from the BCI program, were competing for two different categories: Best braiding for a hair design, and then a second category to win a place with the Toyokalon Family as a Platform Artist.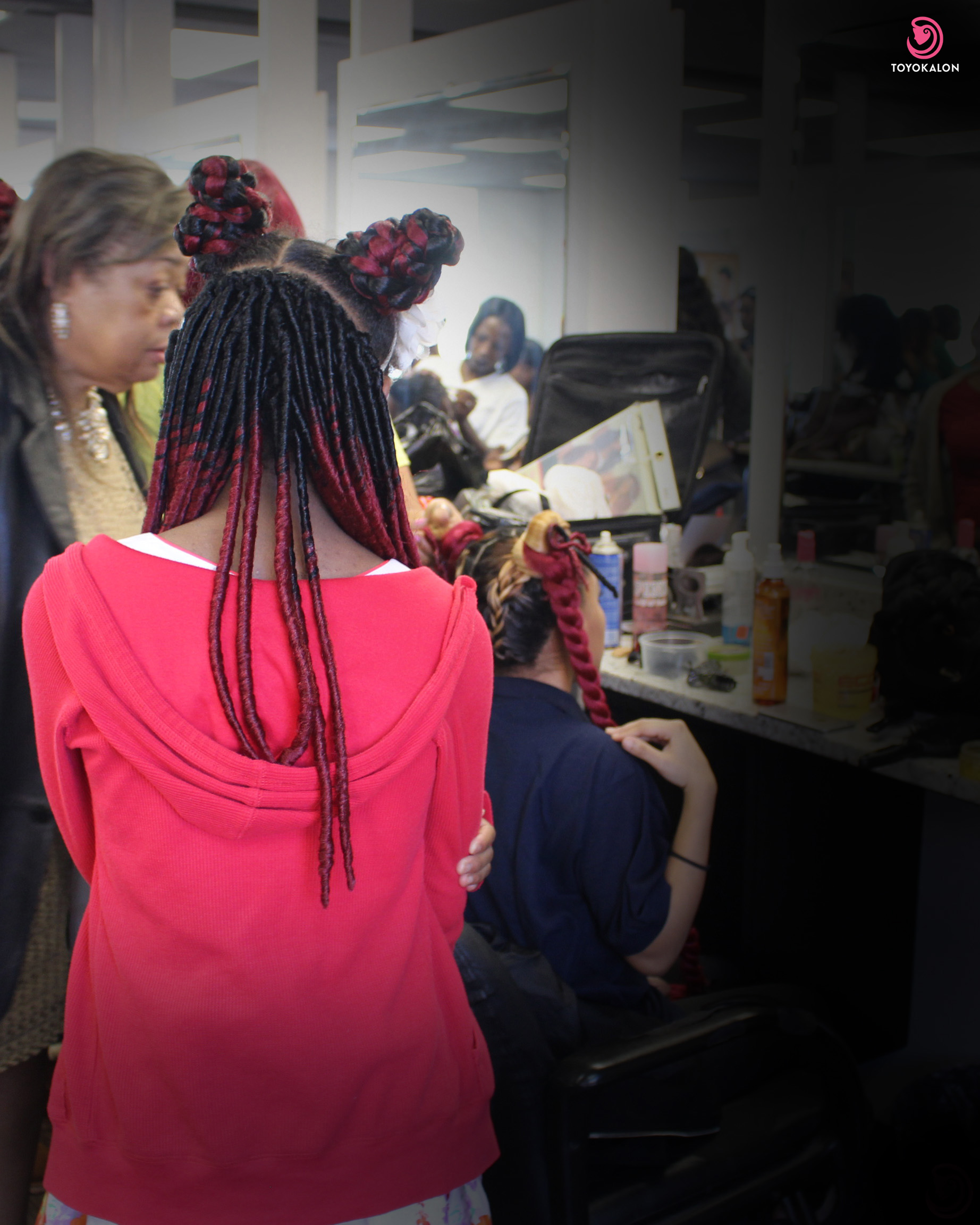 The night started off with our eager hopefuls and a flurry of braiding, styling, and rehearsing. Contestants were to be judged not only on creative use of the hair fiber, but overall styling and performance of each model that came down the runway.
Seen were various types of twists, braids, locs and more, with extravagant styling such as geisha and Nefertiti themes. Braiders incorporated fun designs into their braid patterns, such as spelling "Toyokalon" in foundation corn rows, and adding foam inserts to shape the hair into hearts. Each model held their own as they made their way down the runway and proudly displayed the work they had on.
Ultimately, there were five places awarded for the braiding contest portion:
5th place: Asia Kai, Burgundy long Braid
4th place: Tedra Thomas, Masquerade Curls
3rd place: Hazelyn Thorn, Box Braids with flowers
2nd place: Danielle Bland, Nefertiti design
1st place: Robin Johnson, Chandelier design
After the braiders showed off their best work with the model runway, it was time for the battle of Platform Artist to begin. Six women showcased multiple models, with dance routines and hair transformations in front of the crowd to dazzle with their skills. Ultimately the prize went to Kamiliah Stewart and Glam Beauty, with her dancers, who literally tore the house down with their stage presence.
A wonderful thanks to all those who participated, and BCI for hosting us. Look to the Toyokalon Social media for updates on events like these in the future.